What's New in the Kitchen?
Posted by Laurie Cere on
We are so happy to have many repeat customers, who support our small business. We continue to grow and work extremely hard to create beautiful and tasty treats for our customers. 23sweets is truly grateful for the orders we receive.
Posted by Laurie Cere on
There is a chill in the air, and the Holidays are just around the corner. We have already seen an upsurge in orders, earlier than other years too! So we are expecting the next few months to be very busy. Focus will be on producing quality baked goods, and providing great customer service, while still managing to enjoy the Festive Season!  
Posted by Laurie Cere on
We have decided to make it easier for our Keto customers to choose their items. So we have opened up another Etsy shop. It will be call 23keto, and will be loaded with all of your favourite Keto products. Everything you need to maintain your keto lifestyle. Check us out!Choose your Favourite 23keto items!
Posted by Laurie Cere on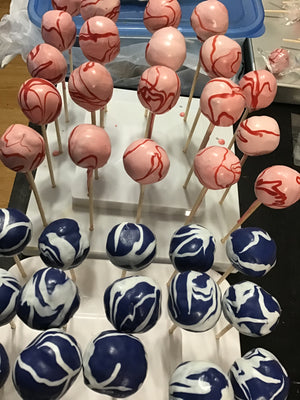 23sweets is pleased to be part of a book launch for 2 authors in the Princeton, NJ area. Addie Thorley and Ismee Williams are launching their novels at Barnes & Noble on February 13th. As conversation starters and as a little treat for their guests, they will be handing out a coordinating cakepop from 23sweets. Cakepops are colour matched to the book covers. Cheers to a successful book launch!
Posted by Laurie Cere on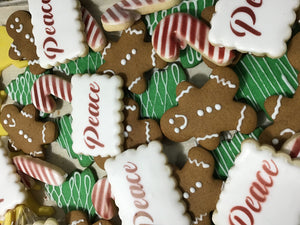 Well, another year has passed and this Christmas 2019 baking  session has come to a close. With hundreds of cookies, tarts, cakes, cakepops, batches of fudge, squares and many more goodies all baked up and sent off to their recipients, I am pleased to say this Christmas Season was a success! 23sweets is very proud to have played a little part of many peoples' get togethers and family parties this Holiday Season. Merry Christmas from my family to yours, we wish you happiness and health in 2020! Have a 23sweets kind of day!
---